Take me to the FIlightER PODCAST Episode Page
The FIlightER Podcast Launched October 31, 2020!!!!!
Here's the link be sure and subscribe –> Podcast
Click HERE for Blog –> FIlightER BLOG

Welcome to
FI-light-ER
n.(Financially Independent achieving slightly Early Retirement)
Are you in your 40's 50's or 60's and contemplating or already in Early Retirement?
Join us as we explore and learn together as a community focused on the "Sandwich Generation" as we launch adult children and experience mature parents.
We will shine the light on the "One more year" syndrome, the Transition to Retirement, Shepherding the next generation, and talk all things FI (Financial Independence) and FIRE (Financial Independence Retire Early). We also expect to talk about the fringe areas around the whole FIRE movement and some of the other aspects and life impacts.
We'd love to hear your thoughts on our content, areas you'd like to hear more about, and any feedback. Contact us using the button below.
We are not Tax or Investment experts and are not in any way providing expert advice. Please seek your own tax, legal, or other professional for advice and counseling.
What are listeners saying about the FILIGHTER Podcast?
katarina_ruth, 02/21/2021
Lambo does a great job breaking down FIRE concepts for several generations. As a millennial myself, it's motivating hearing him give advice as he has already retired early!
Great podcast to learn the strategies to become Financially Independent and retire early from an actual early retiree! Lambo takes his successful blog to podcasting and I am here for it! There's no better way to learn than from someone who has already walked the path.

Very thorough and well though out!

I really enjoy this show, and I thought I was maxed out on how many personal finance/ financial independence shows I could listen to. This one is a worthy addition to my podcast library. I look forward to each episode.

T Slabaugh, 12/09/2020
Paul, or Lambo, I should say, just fires on all cylinders and is bringing content to the financial genre that is down to earth, fun and enlightening.

He is so relatable and for a subject I am learning more and more about (FI), he offers up real world experience and is a delight to listen to.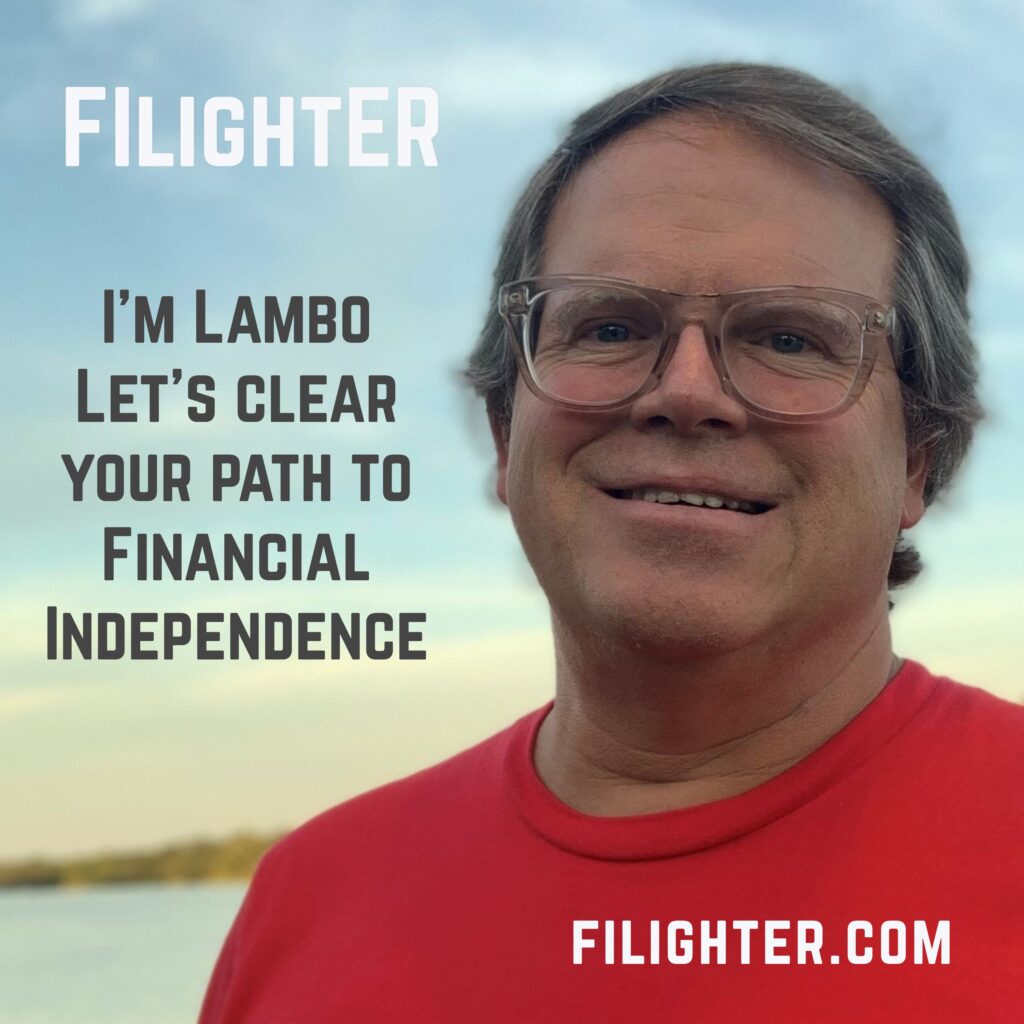 Apple Podcast Link:
https://podcasts.apple.com/us/podcast/filighter/id1533365446